About Us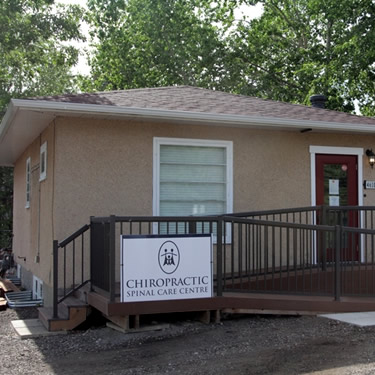 After graduating from the University of Calgary with a degree in science, Dr. Pagenkopf attended Palmer College of Chiropractic in Davenport, Iowa. Upon his graduation, he returned to his hometown of Calgary to practice, remaining there for 12 years. As time went by, he and his wife were ready to move out of the city and raise their children in a smaller community. Stony Plain was the perfect place for their whole family.
What We Believe
Your body is capable of healing itself. Chiropractic is a way to facilitate those natural healing abilities. If you're in pain, it's tough to think about anything else. You can come here to get rid of pain, reach the highest levels of wellness or anything in between. It's up to you what you'd like to get out of our care. We're here to support you!
MEET THE DOCTORS »

No Twisting, Cracking or Crunching
Dr. Pagenkopf & Dr. Pyrozko are practitioners of Activator Methods®. Unlike more traditional manual chiropractic adjustments, a handheld instrument is used to perform a very effective correction that is surprisingly gentle. You might be surprised at the tremendous difference a small instrument can make in the way you feel!
LEARN MORE ABOUT THE ACTIVATOR METHOD® »

Ethical Care and Treatment Are a Vital Part of Who We Are
Our team believes in serving and caring for others as we would want to be treated – with love and respect. We'll give you "the straight goods". If we can't help, we will tell you, and make appropriate recommendations. If we can help, we'll make our best recommendation based on your examination and history and our experience.
Fantastic care and treatment. Walked in like a fragile pretzel and walked out straight. Best of all. Pain was gone. Finally had a comfortable night and carried over to next day's treatment. Highly recommend. I'm aware I still need more but headed in right direction. – Barbary R.
Making Visits Convenient For You
We often have same-day visits available, which means you don't need to wait to get in for an appointment. We're also open late, making your time with us fit easily into your busy schedule.
Direct Billing Available
We will bill your insurance company for your care, making it seamless for you. Contact us today to schedule your appointment!


About Chiropractic Spinal Care Centre | (780) 963-7090